(For your viewing pleasure, please enter full screen.)



BROOKLYN ARTS FOR KIDS offers young artists an exciting experience in the visual and performing arts. 
Teaching artists Belinda Blum and Eric "Wally" Wallach provide a supportive path of explorations in drawing, sculpture, painting, printmaking, voice, dance and performance.
Creative, open and fun for all.
 To register write to us at
artsforkids (at) earthlink.net

or call 917 326 0867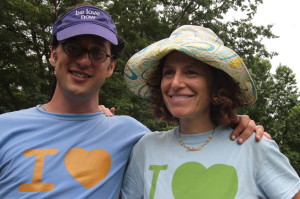 Belinda Blum is a painter and teaching artist who has been sharing her love of artmaking with children for over fourteen years through private classes and in the New York City public schools with Studio in a School, Inc.  She received her Masters in Fine Arts from Mason Gross School of the Arts at Rutgers University in 2006. She has exhibited her work in galleries in New York, Washington D.C., New Jersey, Mississippi and France. 

www.belindablum.com

Eric Wallach (aka Wally) is a director, playwright and teaching artist who has been creating shows and teaching workshops for over twenty years from Alaska to Paris.  His most recent shows include: FLIGHT18: the cosmic joyride, The Breasts of Tiresias: A Surrealist Musical and The Jack of Tarts.  Those he has worked closely with have finely tuned his approach to performance, most notably Joseph Chaikin, Penny Arcade and Jack O'Brien.  He has taught a myriad of students of all ages.  Formerly with the Lee Strasberg Theatre and Film Institute and Roundabout Theatre, he presently works with Theatre Development Fund.  

www.ebwally.com

Feel free to contact us with any questions.  




 To register write to us at artsforkids (at) earthlink.net


or call 917 326 0867
Here's a map of our locations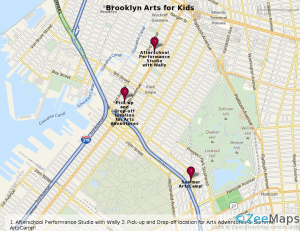 Thanks for visiting Brooklyn Arts for Kids!